OMG!! I'M CONFUSED ON WHAT TO WEAR FOR S
AKURA MASTURI FESTIVAL!!!!!
I'M Stuck Between 3 Outfits
KONODA!!! VERY CUTE OUTFIT I PUT TOGETHER!!
grey pants
grey hat vintage top hat with black velor bow
Velet cutsew
white shirt
with awesome black lolita shoes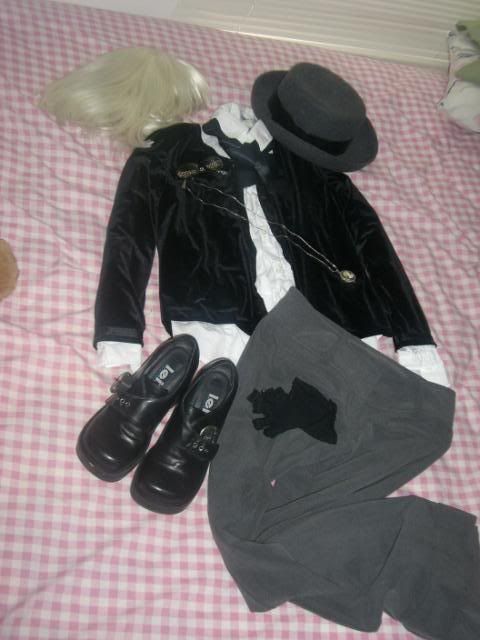 Gothic Lolita
A little black dress with long lace sleaves
I swears it looks like something MANA wore before in a magazine!(love the freaking dress)
Black lace pantie hose, white wig, with black mini top hat, demonia lolita shoes and cross choker
Elegant Gothic Lolita
A long white beautiful dress
which will be worn with a white wig, black mini top hat, black demonia loli shoes,
(it looks like dress from pride and prejudice)
Black gloves, White cameo choker and a parasol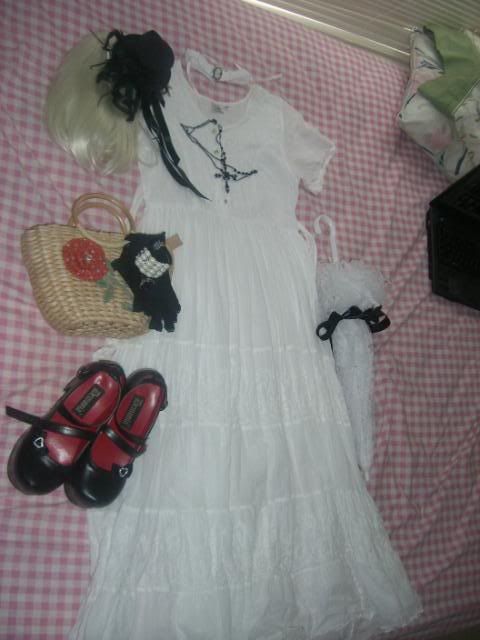 LADIES HELP ME BEFORE I PULL OUT MY OWN HAIR!!